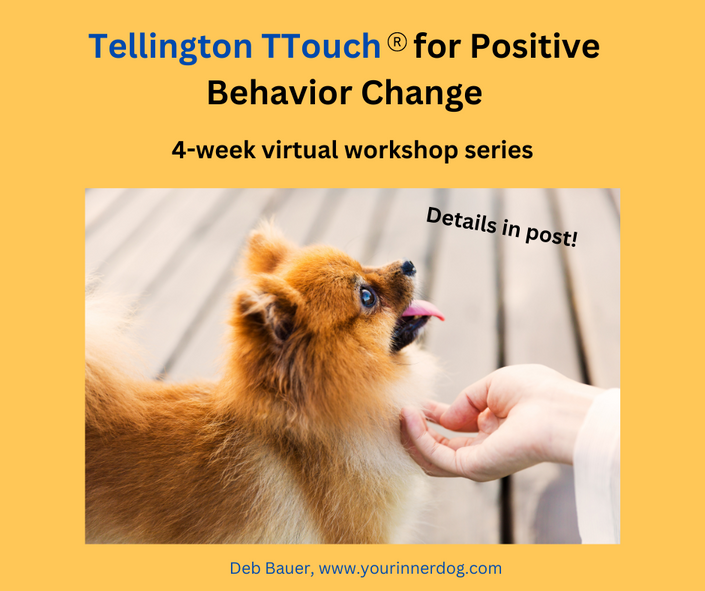 Tellington TTouch for Positive Behavior Change
An Introduction to the Tellington TTouch Method for Dogs
🐾🌟 Unleash Your Dog's Full Potential with the Tellington TTouch Method! 🌟🐾
Are you looking to deepen your connection with your canine companion and help them thrive physically and emotionally? Look no further! Join us for a 4-week virtual workshop led by the renowned and compassionate Deb Bauer, a certified Level 2 Tellington TTouch Practitioner for companion animals and experienced dog trainer.
The Tellington TTouch Method is a revolutionary approach that emphasizes a gentle and compassionate way of working with animals, focusing on their physical and emotional wellness with trust at its core. By understanding your dog's unique needs and providing you with tools to release tension, build confidence, and increase body awareness, we can witness incredible transformations in their physical, emotional, and behavioral well-being.
🐶 Who is this workshop for?
🐕 Anyone eager to learn TTouch techniques to help their dogs lead fulfilled lives.
🐾 Dogs of any age and ability are warmly welcomed, from young puppies to wise senior dogs.
🧑‍🤝‍🧑 Caregivers are invited to attend with or without a dog.
🐾 Dogs with social concerns who prefer the comfort of their own homes during the virtual sessions.
During this workshop, we'll delve into a range of topics that will empower you as a caregiver and positively impact your dog's life:
🐾 Leash Walking Techniques: Discover gentle and effective methods to make leash walking a harmonious experience for both you and your dog.
🐾 Touch Techniques for Relaxation and Positive Change: Explore various TTouch touches that promote relaxation, reduce anxiety, and enhance trust in your dog.
🐾 The Playground of Higher Learning: Uncover the potential for learning and growth while fostering a more balanced and attentive companion.
🐾 Wraps for Calmness and Comfort: Learn how to use wraps to provide a sense of security and relaxation, helping your dog face the world with newfound confidence.
🐾 Addressing Puppy Behaviors: Find effective solutions for common puppy behaviors like barking, mouthing, and chewing, setting your puppy up for a lifetime of success.
🐾 Supporting Senior Dogs: Discover techniques to help senior dogs relax sore muscles, improve balance, and enhance proprioception for a more comfortable and joyful life.
🐾 Increasing Body Awareness: Promote body awareness in your dog, enabling them to navigate their surroundings with confidence and grace.
🐾 Sound Sensitivities and Reactivity: Understand how to approach and support dogs who struggle with sound sensitivities and reactivity.
🎉 Experience the magic of the Tellington TTouch Method from the comfort of your home and witness the profound changes in your dog's well-being! 🎉
Spaces are limited, so secure your spot now to embark on this transformative journey with your beloved canine companion. You'll be amazed at the results and the lasting bond you'll create with your furry friend.
📍 Workshop Details:
🗓️ Dates: Aug 21, Aug 28, Sept 4, Sept 11
⏰ Time: 6:30 pm ET (recordings available)
💻 Location: Virtual sessions via Zoom - Join from the comfort of your home!
🐶🌟 Empower your dog to lead a life full of joy, comfort, and trust. Join us for this unique virtual workshop and unleash the true potential of your beloved companion! 🌟🐾
Your Instructor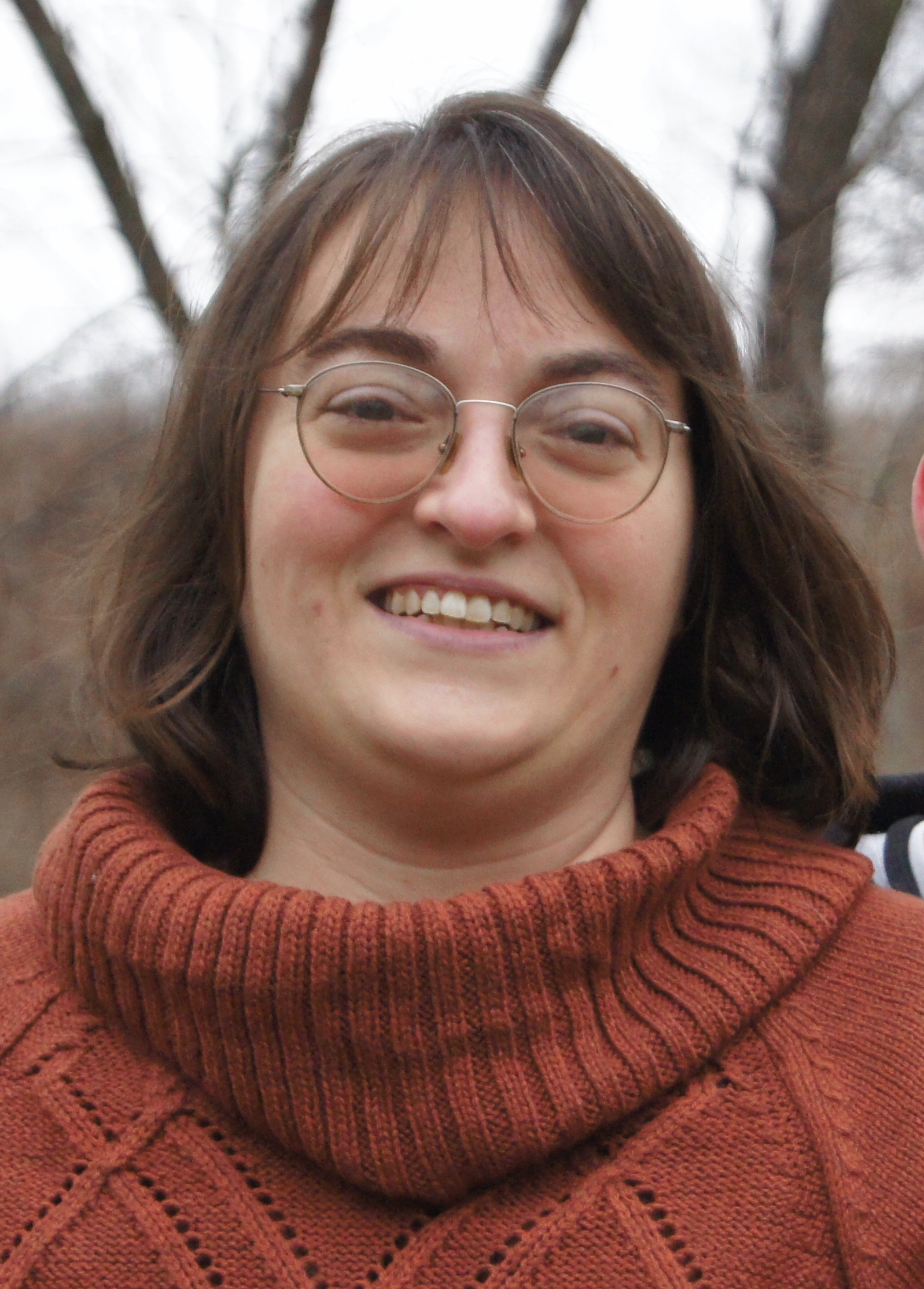 Deb is an internationally recognized expert in working with blind and/or deaf dogs. She teaches people to communicate effectively with their visually and/or hearing-impaired dogs to teach them effective life skills, fun tricks and to ensure a happy and wonderful quality of life. She has published several books - perhaps the most well-known book about living with and teaching blind and deaf dogs is Through A Dark Silence.

Deb Bauer has over 30 years of teaching and consulting experience working with dogs and their people. She is a holistic dog behavior and well-being coach. Deb assists and supports people who wish to give their dogs the very best lifestyle possible, meeting their needs, and also creating calm, well-behaved companions.

In addition to her focus on blind/deaf dogs, Deb has extensive experience teaching and competing with dogs in a variety of activities such as therapy and assistance work, agility, obedience and rally, media work, scent work, and more. She also has extensive experience rehabilitating dogs showing excessive fearful and reactive behaviors, such as those from commercial breeding facilities and hoarding situations. She regularly works with rescues and shelters to assist with getting dogs ready for new homes.

Deb holds multiple certifications in areas of training, behavior, wellness and well-being. This allows her to offer you and your dog the most useful and comprehensive plan for success. She is committed to continuing her education to stay up to date on the most current research and information to bring to her clients.

For a full bio and other resources, please visit www.yourinnerdog.com.

Course Curriculum
Welcome!
Available in days
days after you enroll
Intro to Tellington TTouch Method
Available in days
days after you enroll
Using Wraps
Available in days
days after you enroll
Frequently Asked Questions
When does the course start and finish?
This is a 4-week virtual workshop beginning Aug 21, 2023. It will last for 4 consecutive weeks.
How long do I have access to the course?
You will retain access to the class materials and recordings so you can go back and review at any time.
This course is closed for enrollment.