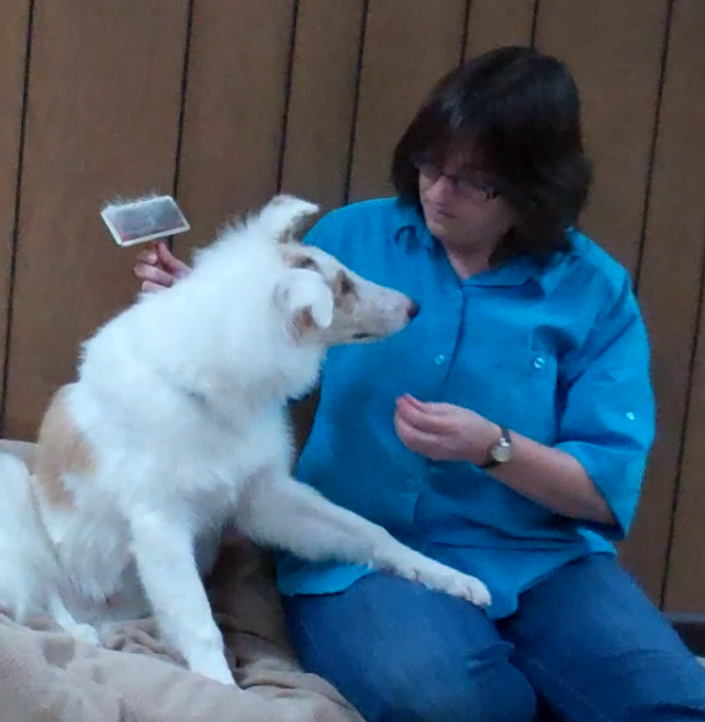 Grooming, Husbandry and Handling Games - On Demand
Helping your dog enjoy and cooperate with touching, grooming, and other everyday husbandry behaviors.
This 6-week course will help you teach your dog to be more cooperative with handling, grooming and basic day-to-day husbandry behaviors, like getting on a scale. Would you like to be able to give your dog eye drops or medication easily, cut his/her toenails with less fuss, and have lower-stress vet visits? Do you want to be able to touch your dog without him/her getting mouthy and overly excited? All of this and more will be covered in this course!
As always, we use positive reinforcement techniques and small teaching steps to set the dog up to be successful and have fun. The goal will be to help the dog learn to cooperate voluntarily in as much of his care as possible, which will keep things low stress for him/her, and also make things much easier for the human as well!
All dogs and people can benefit from the lessons in this class, but instruction will be tailored to help those teaching dogs that are blind, deaf or both.
Your Instructor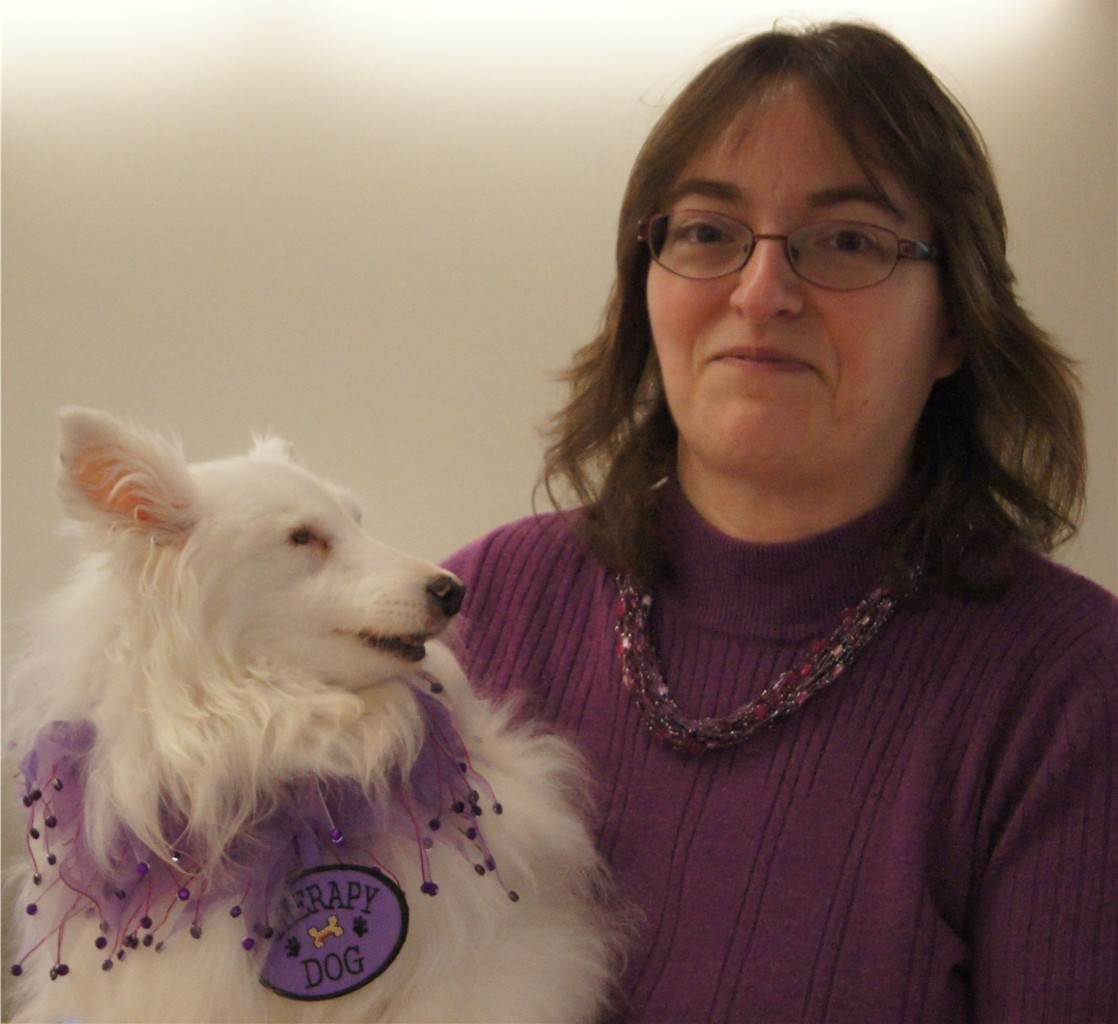 Debbie Bauer has 28 years of teaching and consulting experience working with dogs and their people. She is a member of the Pet Professional Guild. She is also a certified Healing Touch for Animals practitioner, a Certified Trick Dog Instructor (CTDI), as well as a Tellington TTouch Companion Animal practitioner.
After teaching a blind and deaf double merle in 1991, Debbie made it her mission to educate others about the issues with merle-to-merle breeding, and the impairments it can cause. She is a highly sought-after expert and spends much time consulting with owners, rescues, shelters, and trainers around the world about working with dogs that are blind, deaf, or both. It is a special passion of hers to show the world that differently-abled dogs can live happy, fulfilled lives as part of a family.
Her blog is an outstanding source of information for anyone interacting with dogs that are deaf or blind/deaf. www.your-inner-dog.blogspot.com. Her website also has various articles pertaining to training and double merles, deaf and blind/deaf dogs. www.yourinnerdog.com.
Besides working with differently-abled dogs, Debbie also specializes in helping dogs that display fearful and reactive behaviors. She has many years of experience rehabilitating dogs rescued from commercial breeding facilities and hoarding situations that display intense fear reactions.
Debbie is the author of several books: Glimmers of Hope; Conversations with Gabe; Through A Dark Silence; and White Dog Blog. She has trained dogs in a variety of activities, including therapy work, flyball, herding, print and media work, obedience, agility, conformation, lure coursing, tricks and scent work. She has over 13 years of experience custom-training assistance dogs, including medical alert dogs, to match the specific needs of each person.
Debbie has a special interest in the holistic side of dog training and wellness. She has completed extensive training in Healing Touch for Animals, Tellington TTouch, animal communication, canine myotherapy, craniosacral techniques, Reiki, canine fitness, and several other modalities. She continues to expand her knowledge and skills to be able to offer the best to the animals and people she works with.
Frequently Asked Questions
When does the course start and finish?
This course runs on demand, so you can begin it as soon as you sign up! It runs for 6 weeks . Lessons will be released weekly for you to review written and video content. Comments and questions may be asked through the private student Facebook page. To receive additional updates on upcoming classes, create a user account with name and password with the sign up feature button. You will receive emails as classes are added.
What will I learn in this course?
Here are a few of the topics we will cover: Misconceptions, Touching Games, A Marker Signal (Bridge/Clicker), Examinations, Chin Rest, New Surfaces, Trimming Toenails, Giving a Pill, Ear Medication, & Eye Drops.
How long do I have access to the course?
After enrolling, you have unlimited access to this course for as long as it remains active within the school - across any and all devices you own.
What if I am unhappy with the course?
We would never want you to be unhappy! If you are unsatisfied with your purchase, contact us in the first 30 days and we will give you a full refund.