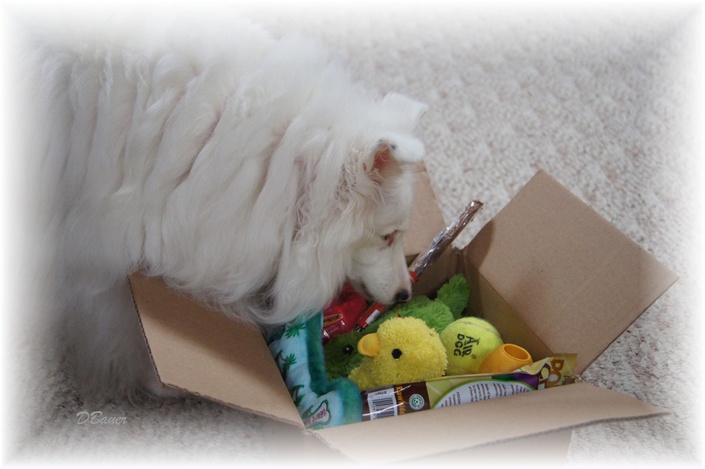 Enriching Every Sense
Tailoring Enrichment for Dogs with Sensory Differences
"Watching my beloved senior dog lose his senses of sight and hearing was heart-wrenching. Max seemed disinterested in life and spent most of his time on the couch. Discovering Deb's program was a lifeline. It provided me with practical and compassionate guidance to adapt enrichment activities for Max's changing needs. Now, Max is rejuvenated! He's back to exploring, engaging, and even playing like a puppy. Thanks to Deb, I've witnessed Max's zest for life return, and every moment we spend together is filled with joy."

- Sarah & Max, 13 yr old Corgi mix
Enriching Every Sense: How to Tailor Enrichment Activities for Your Special Pup!
Are you a devoted caregiver to a dog with sensory differences? This program is designed specifically for you. Unlock a world of joy, learning, and fulfillment for your visually and/or hearing-impaired dog with this transformative online self-guided program.
Why Enrichment Matters:
Enrichment is about providing our dogs with the best welfare, wellness, and well-being possible throughout their lifetimes. It's about providing ways for them to meet their needs, explore, and truly enjoy themselves as dogs. It allows them to behave in the ways in which they were designed to behave. By allowing outlets for these behaviors, we allow our dogs to live rich, satisfied lives.
Enrichment is critical for our dogs to live happily and comfortably with us in our homes and lifestyles. The concept of providing enrichment is nothing new. Zoos put a heavy emphasis on providing a variety of enrichment activities for all animals daily to meet their needs and allow them to thrive. They know that enrichment is critical to their animals remaining happy, healthy, and interested in their environments. We can do the same for our family dogs.
Enrichment isn't about giving your dog a food puzzle toy (although that can be part of it). It's really about providing your dog with experiences daily that will leave them feeling calm, comfortable and satisfied. This can stretch way beyond using food and toys.
Enriching Every Sense is an innovative and comprehensive online program specially designed for caregivers like you, who want to create a life of interesting and engaging fulfillment for their dogs with unique needs.

Benefits Beyond Measure:
🐾 Elevate Their Happiness: Enrichment isn't just an extra; it's an essential. By adding tailored sensory experiences to your dog's routine, you'll witness a remarkable transformation in their contentment and happiness.
🐾 Confidence Booster: Enrichment activities build confidence by challenging your dog's cognitive and sensory abilities. Watch as your dog gains newfound courage and self-assuredness, transcending their limitations.
🐾 Address Behavioral Concerns: Enrichment is more than fun; it can help address behavior concerns by redirecting energy into positive and engaging activities.
🐾 Mental Exercise: Keep their minds sharp and engaged with sensory puzzles and games that stimulate cognitive functions. Enrichment is the key to a well-exercised and sharp mind.
🐾 Emotional Wellbeing: Enrichment activities are a bridge to emotional regulation. Create a safe space for your dog to explore their world, enhancing their emotional balance and resilience.
About the Program:
🐾 Tailored for Your Furry Friend: We understand that every dog is unique. That's why Enriching Every Sense empowers you to customize activities that resonate with your dog's individual sensory profile. From sensory scavenger hunts to interactive puzzle challenges, you'll find a wide range of activities that cater to your dog's preferences and abilities.
🐾 Home-Based and Creative: While you'll learn about store-bought enrichment toys, the heart of this program lies in the activities you can do and create from items you already have at home. Unleash your creativity and provide endless entertainment for your pup without breaking the bank.
Help your dog thrive:
This program is for every caregiver who seeks to create a life of fulfillment for their visually or hearing-impaired dog. Step into the world of Enriching Every Sense and witness the magic of sensory enrichment unfold before your eyes. Your dog's happiness, confidence, and wellbeing are just a click away.
Enrichment is more than adding activities to your dog's day - it's a lifestyle choice. Enriching Every Sense is your gateway to a world where your dog thrives, no matter what their sensory abilities are.
Get started today and celebrate the extraordinary connection you share with your special pup!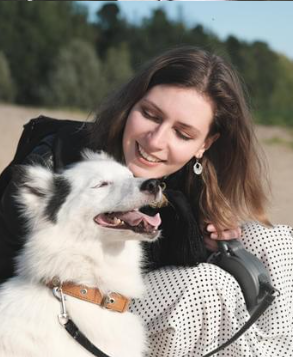 "This enrichment program has been a game-changer for me and my young pup, Luna. Luna was born deaf and visually impaired, and I was unsure how to provide her with the stimulation she needed. This program not only gave me creative ideas for enrichment activities that engage her senses, but it also helped me understand Luna's unique needs better. I've watched Luna's confidence grow as she explores the world around her with excitement and curiosity. Thanks to Deb's expertise, Luna is thriving, and our bond has deepened through these enriching experiences."

- Emily & Luna, 1 yr. old Australian Shepherd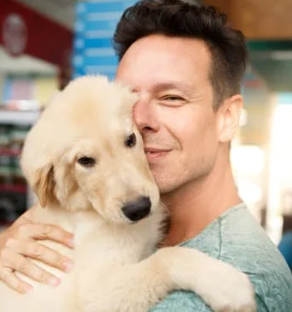 "As a dog professional, I'm always seeking ways to enhance the well-being of the dogs I work with. Deb's Enriching Every Sense program has been a revelation for my practice. It has given me a comprehensive understanding of how to tailor enrichment activities for dogs with sensory differences. The program's insights and practical strategies have allowed me to better support my clients and their blind and/or deaf dogs. I can now provide specialized enrichment plans that cater to each dog's unique needs, leading to happier and more fulfilled canine companions."

- Mark, Dog Trainer, Pet Sitter
Your Instructor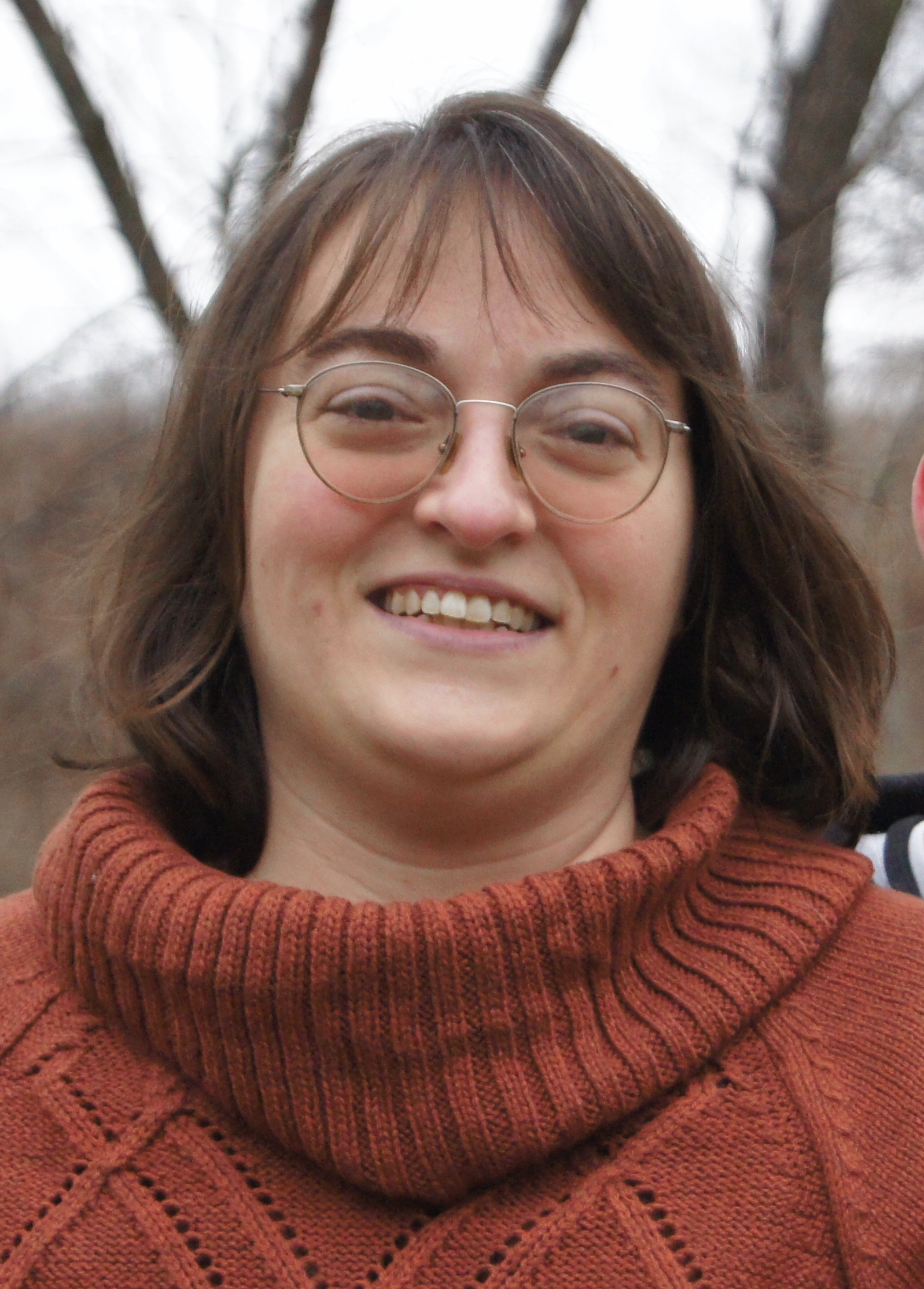 Deb is an internationally recognized expert in working with blind and/or deaf dogs. She teaches people to communicate effectively with their visually and/or hearing-impaired dogs to teach them effective life skills, fun tricks and to ensure a happy and wonderful quality of life. She has published several books - perhaps the most well-known book about living with and teaching blind and deaf dogs is Through A Dark Silence.

Deb Bauer has over 30 years of teaching and consulting experience working with dogs and their people. She is a holistic dog behavior and well-being coach. Deb assists and supports people who wish to give their dogs the very best lifestyle possible, meeting their needs, and also creating calm, well-behaved companions.

In addition to her focus on blind/deaf dogs, Deb has extensive experience teaching and competing with dogs in a variety of activities such as therapy and assistance work, agility, obedience and rally, media work, scent work, and more. She also has extensive experience rehabilitating dogs showing excessive fearful and reactive behaviors, such as those from commercial breeding facilities and hoarding situations. She regularly works with rescues and shelters to assist with getting dogs ready for new homes.

Deb holds multiple certifications in areas of training, behavior, wellness and well-being. This allows her to offer you and your dog the most useful and comprehensive plan for success. She is committed to continuing her education to stay up to date on the most current research and information to bring to her clients.

For a full bio and other resources, please visit www.yourinnerdog.com.

Frequently Asked Questions
When does the course start and finish?
This program is self-guided, so it begins as soon as you join! You'll have access right away so you can begin exploring the world of enrichment with your dog. Because the program allows you to move through at your own pace, you're free to explore any and all of the activities in whatever order you'd like.